The last couple of aircraft I've built have not turned out as well as I would like, so I decided to try something different.
I headed off to the local model shop for inspiration and thought I'd build a ship. Not having built one for more than 35 years I browsed what was available there and decided on a 1/700 scale Tribal class destroyer from Trumpeter as it didn't cost too much. Luckily I opened the large box in the shop to discover it was tiny.
I need something bigger for a first attempt I thought. But not expensive as there's a good chance I'll make mistakes on this first attempt.
The ideal solution seemed to be this:-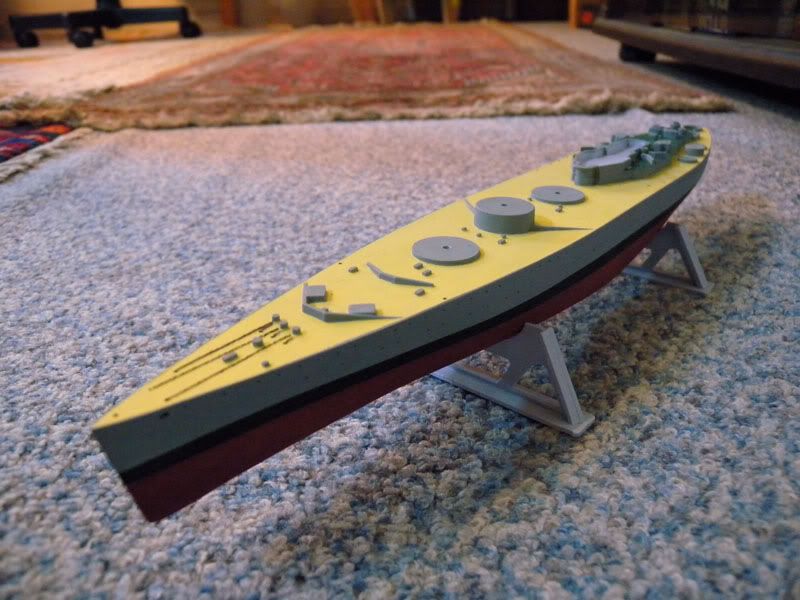 HMS Nelson 1/600 scale by Airfix. Plenty of flash to trim and sink and ejector pin marks to fill.
It's missing an important piece which forms the base of the bridge superstructure.
I emailed Airfix and they haven't told me they can't supply the piece. The model is still in production so hopefully all will be well.
I've learnt that it's important to paint ships as you're going along (unlike when I was a kid) as there are parts that would be impossible to paint properly after completion. I might try some upgrading but I hate photo etch stuff.
Jon